Education—as I seek to advance it—is owning one's learning. Such learning is happening for all forms of life always, including people. Learning through living. Advancing how serious learning can happen in the real world is my life work.
Specifically, how the world often hurtful to people and Earth can be a forum so the people's lives (and all Life) through learning become more beautiful. Viewed this way, school is already there wherever we are, not a process we are not sent to.
My parents regularly gave me sabbaticals (sometimes a week in the middle of the school term) and other sabbaticals in rural India with a whole year off. Each time I had something to learn, perhaps building a thing, maybe following an idea, but it was always learning through my growing some thing. This life learning from experience was combined also with years in very fine schools. Combining self-owning of learning with formal learning allows each person to personalize opportunities in this fast-changing world.
I seek to open these blended opportunities for others. Doing so is the way people on the margins can enter the global mainstream—it is how people in the mainstream can embrace the scope of the world from which their privilege perhaps has isolated them. Each of us needs steps fitted to our place and moment—and we can get this through learning.
Future Generations University
My daily work now is growing Future Generations University. This university is fifteen years old, with alumni and students in forty countries. It is accredited by the Higher Learning Commission, the largest and oldest accrediting agency in the USA. See www.Future.Edu
The university is young and growing, and very selective in student admissions. But the forum used by Future Generations University is the oldest in the world: the work you do is your place of learning. If your work is social change— this university converts that life work into a platform for learning. By bringing appropriate lessons from around the world, working under experienced faculty, each student learns to improve local life, grow justice, and advance a sustainable environment, culture, and financial base of change.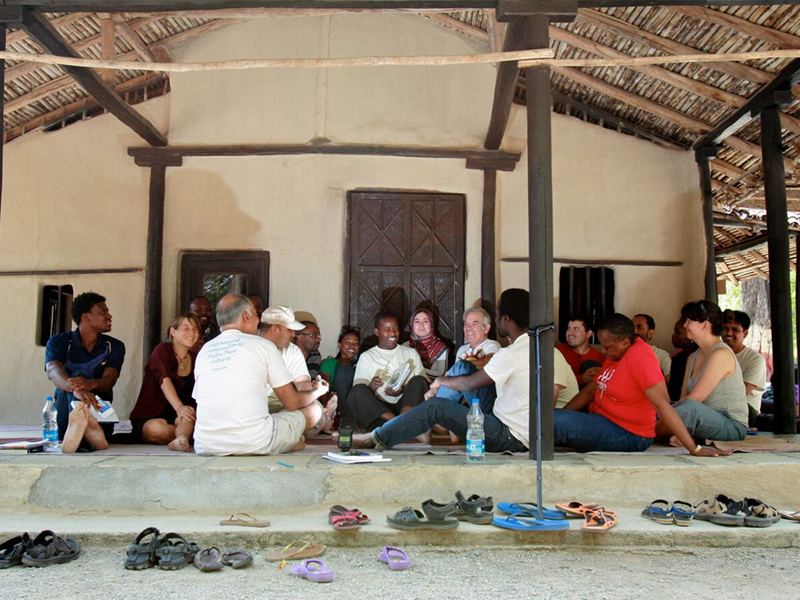 Everyone is already "in school," every place in the world can be a site for learning, the university offers a Master's degree as well as a series of certificate programs. The SEED-SCALE method (described at other places on this website plus www.seed-scale.org) is the systematic method students learn. Health improves... so does safety, housing, family finances, and interpersonal relations.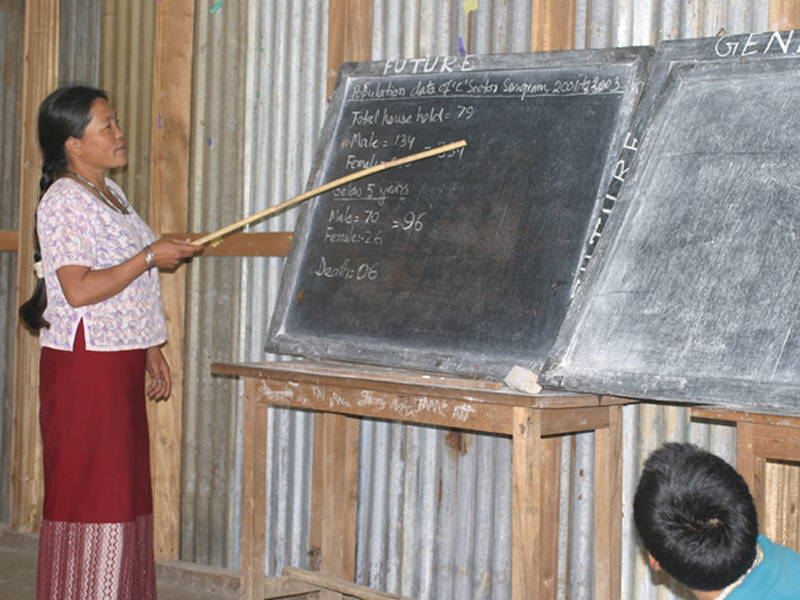 We began evolving this approach of social change through learning (rather than giving assistance) a quarter century ago. With a push from UNICEF, many global best practices came together. I was thrilled as in India simple women learned how by coming together they could halve child mortality in their villages.
In Afghanistan, the women, in the security of their mosques, started to learn to read and write, then they organized in community-wide health work, then they linked hundreds of mosques together to expand peace among their communities.
MOSQUE-BASED SCHOOLS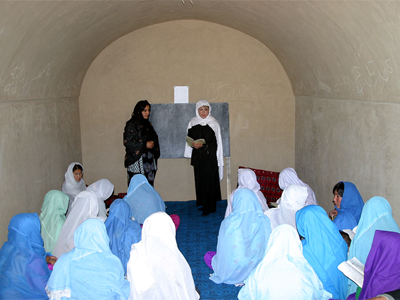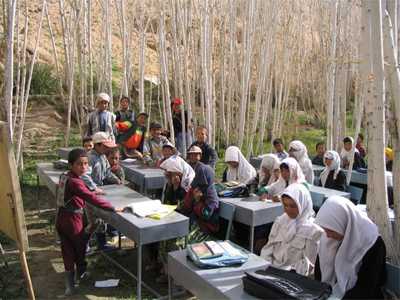 Seeing the potential in a dozen countries where we taught SEED-SCALE, the idea came to set up a university that would train hundreds of trainers. In 2003 we started Future Generations Graduate School; this became accredited and offered a Master's degree in Applied Community Change. That school used learning sites in India, China, Peru, Haiti, Uganda, Nepal, Ethiopia, and of course the USA.
In 2017, the graduate school began a significant expansion. It is now Future Generations University. A major community-based research agenda was started. Distinctive about this university (see details at www.Future.Edu) is that wherever a student is becomes their learning place—and the university brings relevant learning opportunities to these students so each student's work is enhanced. Students learn--and set into reality—more sustainable, effective communities.
Alumni now do this in more than thirty countries.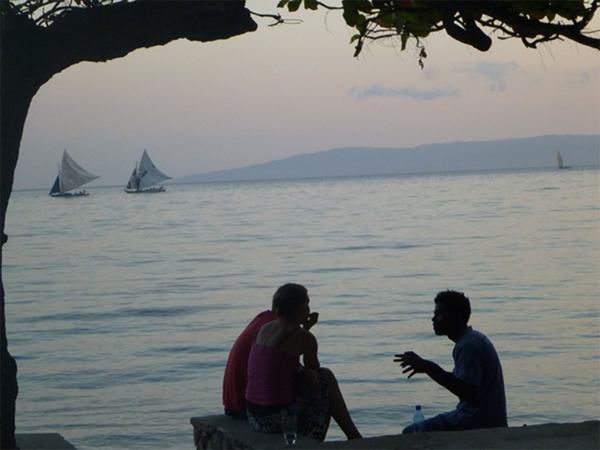 In parallel to this learning for students – also underway is community-based research around the world. Communities are learning how to better understand themselves, how to better monitor the changes they are making. Practical and rigorous skill training is underway, a global community-based research capacity grows.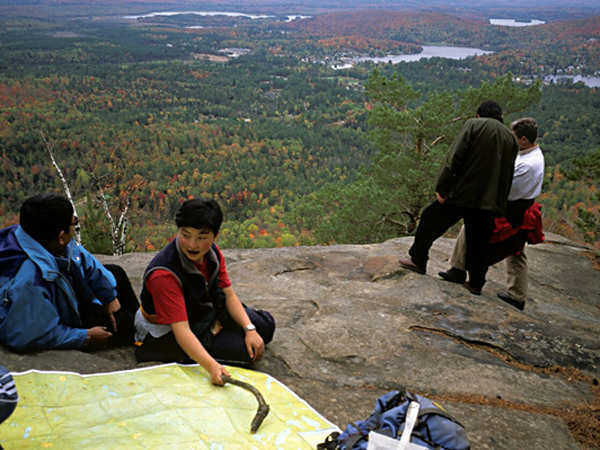 My understanding of the potential began with the Woodlands Institute which I co-founded in 1972. This has grown now into both The Mountain Institute (this runs mountain-focused programs all over the world) and also into a parallel organization that focuses in beyond-the-classroom education: Experience Learning.
The Green Long March – Working with 80 Chinese University
China is a remarkable both for its economic and social progress from 1980 until now. In 2006, following the dramatic expansion of our conservation work in the Tibet Autonomous Region of China, opportunity came to extend conservation activities across China. Need was urgent for conservation—but pressing forward problems would not grow the sense that conservation action could solve the challenge. We elected to advance raising national consciousness of the opportunities across the county, to gather evidence to build from these successes.
Program Conducted Four Years. The first Green Long March ran in 2007; another march followed each year through 2010. As with scaling up conservation in Tibet, partnerships were created with a government group. The youth wing of the Communist Party was the umbrella partner; then on 80 university campuses across China that group created a local university program. Eighty universities across the country working together to raise consciousness. But by 2010, despite the dramatic impact, I shut down the project because the environmental objective was being compromised by the political process.
Opening Ceremony Held at Beijing Forestry University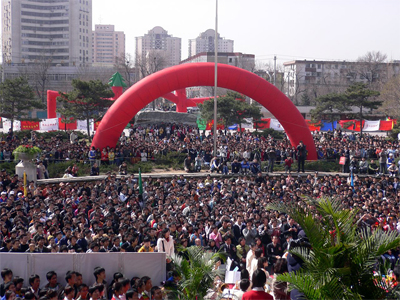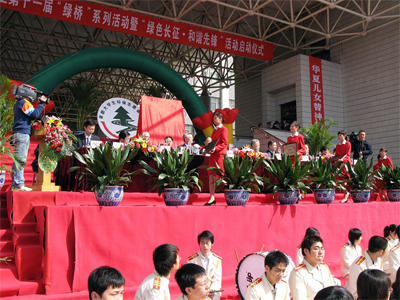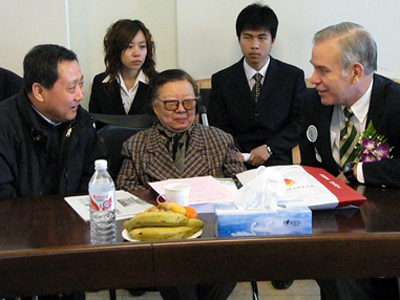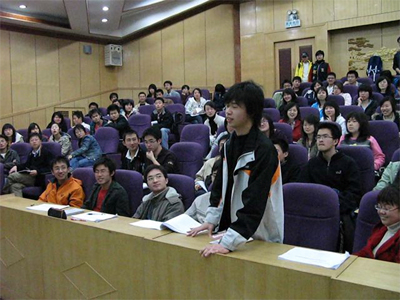 Go out across China. Ten routes spanned the country-- students traveled these by train and foot during their long summer vacation.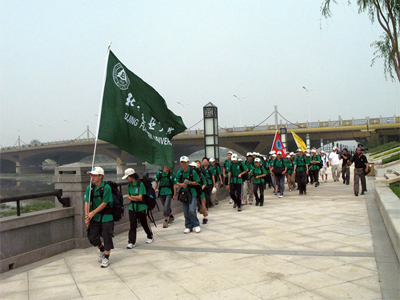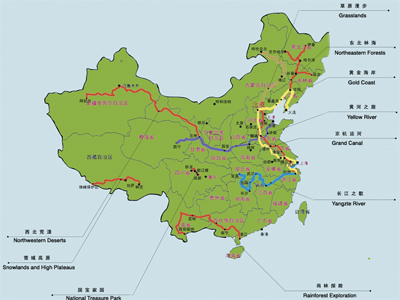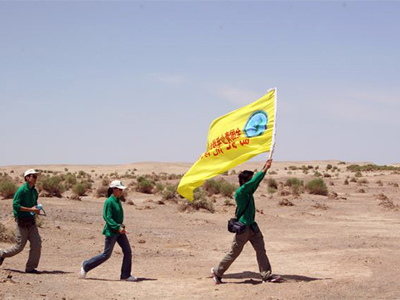 Find what is working. Do not focus on the failures. Ask people for their experiences. Document their work and how they solved the challenges using what they had to work with.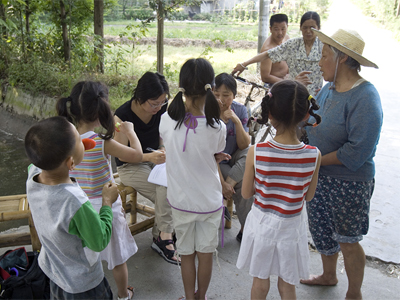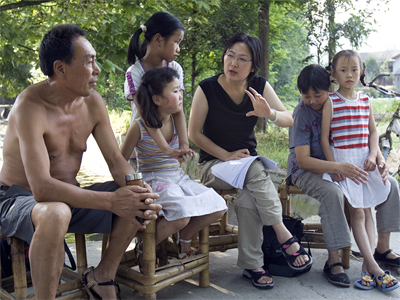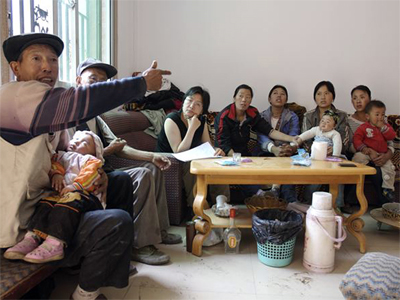 Co-Creating The Woodlands Mountain Institute
In 1972, with friends we started a most-interesting endeavor--exploring how "learning could occur beyond-the-classroom." We located the experiment on 400 acres of spectacular land just below the summit of West Virginia's highest mountain, Spruce Knob. We had about $200 at first, so the early years were really tight--and we wondered how we'd pay the quarter million dollar land purchase. But we focused on growing interesting educational experiments.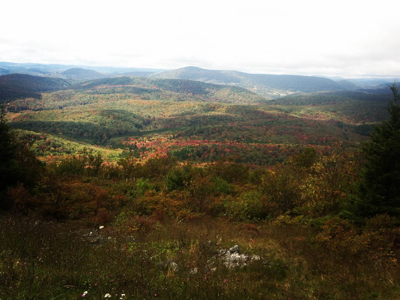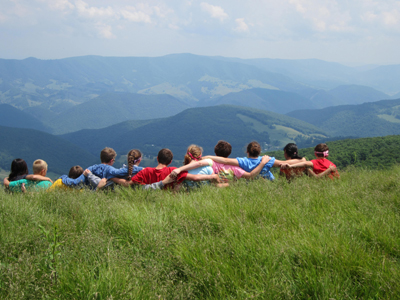 From 1972-73, the organization was called Woodlands & Whitewater Institute. But there isn't much whitewater on top of a mountain. From 1974-84, it was called Woodlands Institute. But after I 'discovered' the Yeti in 1984, then went on to start the series of national parks across the Himalaya, global scope had come, so the name changed to Woodlands Mountain Institute. I led that until 1992 when I left to launch what would become the Future Generations global family of seven organizations.
One of the very special programs I started and led from 1982-1992 was the West Virginia Scholars Academy. We selected each year the 100 "most promising" 11th graders (selection based on student's industry plus intellect). Because the were so promising, they got a competitive edge in admissions at 40 top colleges across the USA--and in return counseled students back home on how they could go to college. Through a cascading learning system, we had 10,000 students being counseled, and this raised West Virginia from being 49th in America in college going to being 46th.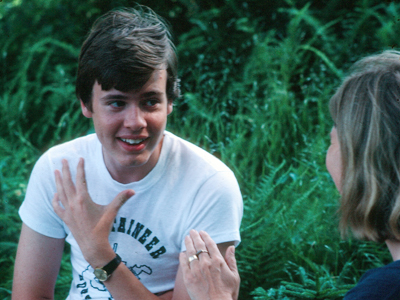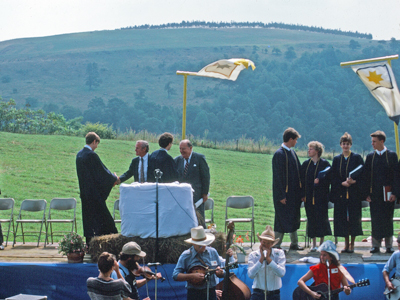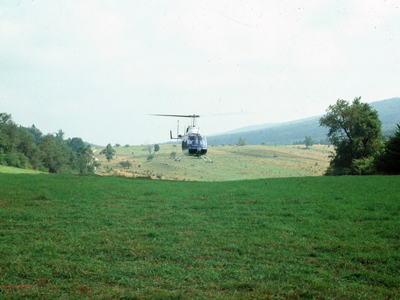 The photo gallery below shows an evolution of a collection of the programs that were run with colleagues based out of our campus on Spruce Knob with the Woodlands Institute programs. After I left in 1992, the institution changed its name again; this time to The Mountain Institute (see: www.mountain.org) and the office was moved to Washington D.C. As the institutional turning wheel rolled, though, in 2017, the still-thriving school programs based out of the spectacular Spruce Knob campus came under new ownership, where I am now again one of the trustees (see: www.experience-learning.org)