Nature will endure when Nature and people connect. What will give humans (and all Life) a sustainable world home is moving into a new understanding of our partnership with Nature, our responsibilities in stewardship and how to exercise these.
I live amid Nature, beginning in the view from my house built with my hands, a view that looks across a million acres of mountains and forests. No other house can I see. Living in this world wrapped with Nature's wealth has taught me that in the world beyond, even in human-made cities, we live surrounded by Nature.
In mutual interaction with Nature we grow, and Nature changes. The opportunity is in making more effective our interactions. Nature is always with us. My life work has opened ways and examples of how to do that.
I was privileged to lead in seven examples of people protecting Nature. The smallest is 400 acres and in the USA. The largest is one hundred thousand times larger: 40 million acres, and it is in China. Two of the parks surround four of the world's six highest mountains, linking the countries of Nepal and China and protecting the most spectacular wildness on Earth. Another preserve is in the center of a city. A park twice the size of Central Park in New York happened because we immediately acted. In all instances, preservation came by bringing people together—people came inside Nature, learning to change their behaviors.
We residents of this chunk of a planet that was once only rock flying through the cosmos, where those rocks morphed into diversity of Life that is now not just life but interlinked into a socio-econo-info-biosphere, we residents of that planet can act now to grow this interconnection of all into something more glorious. The world, on which we now live, is protected not by separating ourselves from Nature (like having people and cities one place and national parks other places)—the new idea is to recognize that we are one.
A once inert planet is now held together not just through gravity, but also a splendor of human-made dynamics. This requires stepping beyond individual self-interest, and recognizing our obligations to future generations as a legacy of from generations who bequeathed today to us. Because today is a cavalcade of Life on a planet that is changing in its fundamentals. Life is changing the Earth.
We can make a new Earth—we do not control it but we can join with intentionality in its shaping—making it into a sanctuary for Life. Among the seven nature preserves I've led in establishing, there are also three monasteries and their restoration as well as a 264-year-old mill. Each was falling down when I decided to take action—one way to view Earth's systems today is as coming apart—but another approach that I have proven can happen is to position the human roles inside Nature, learning to re-shape our roles so a now interconnected world endures.
Conservation Planning — Participatory Approach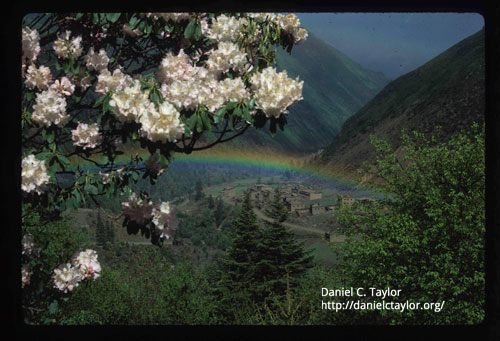 Key Idea is Work in Partnerships—Government, Scientists, People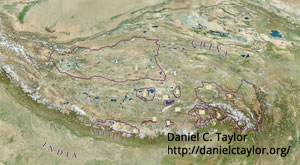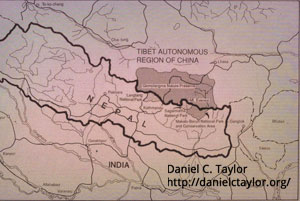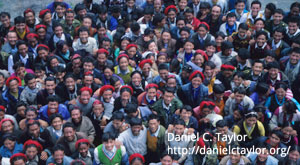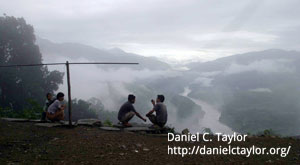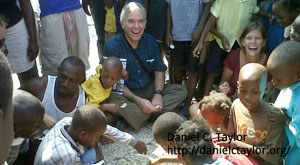 Makalu-Barun National Park Nepal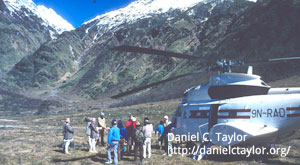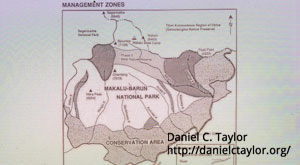 Qomolangma (Mt Everest) National Nature Preserve (QNNP)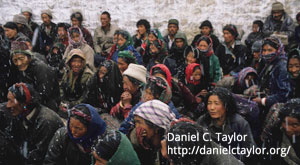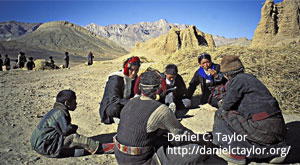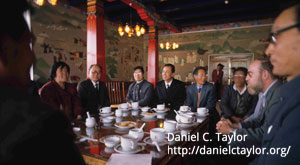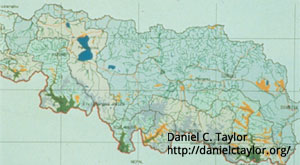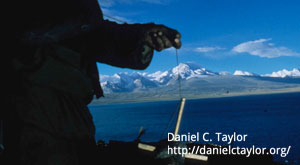 Tibet-wide Ban on Commercial Wildlife Sales
As We Got Started, Working in Partnership with Government, Creating the Qomolangma (Everest) National Nature Preserve, then Lhalu/Lhasa Wetlands, then other Nature Preserves
What Came Clear Were All the Land and Wildlife Management Challenges Outside the Formal Nature Preserves. Ultimately now an Extraordinary 54% of Tibet is Under Protected Management. But ALL of our Planet Needs to Have Land and Wildlife in Managed Balance.
My Recommendation-–Then the Actions Taking—Were to Shift From Focusing On Wild Nature AND to Focus on Managing People Who Were Exploiting Nature
So Focus Shifted to Removing the Incentive to Exploit. The Exploitation of Timber Was One Action—350 Trucks Carrying Cut Logs Had Been Going Out into Mainland China—Another Action was to Remove the Financial Incentive for Selling Wild Animal Pelts and Body Parts. Killing was OK, but Selling was Not
In Lhasa Bazaar Wildlife Pelts & Body Parts Were Widely on Sale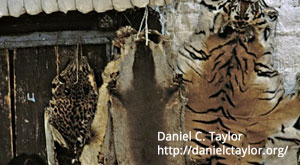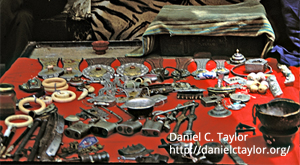 Historically, Wildlife Killing Was Not So Destructive, as Hunting Done by Mussleoading Muskets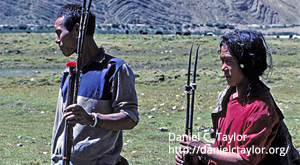 The Tibetan Antelopes have the Most Prized Fur in the World—Shatoosh "wool of kings". Their horns are powerful medicine too.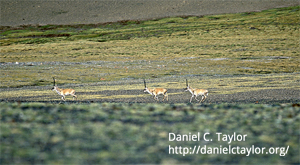 Female Tibetan Antelopes Gather In Gigantic Herds to Give Birth – For a Decade Before, Thousands had Been Massacred, Often by Machine Gun Fire, Their Pelts Then Stripped of the Soft Inner Fur.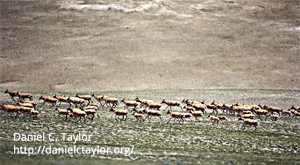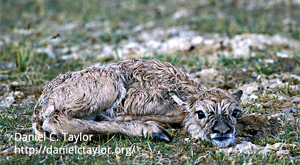 The Black-necked Crane Had Become Highly Endangered. Its Wetland Habitat Needed for Breeding Was Being Transferred into Agricultural Uses.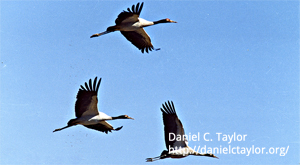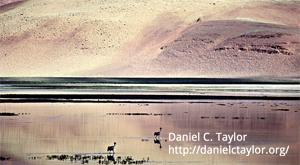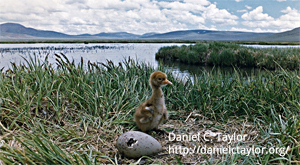 The Answer for All the Wildlife Recovery Was BOTH Removing the Financial Incentives Across All of the Tibet Autonomous Region AND ALSO Establishing Protected Preserve Pockets for Their Reproduction.
Four Great Rivers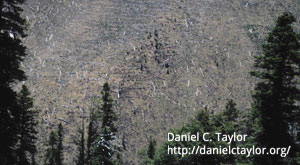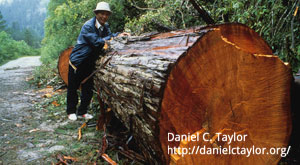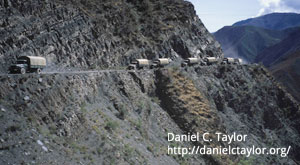 Lalu/ Lhasa Wetlands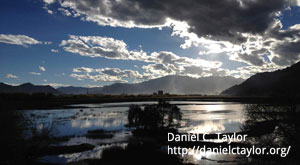 Most Beautiful Valley in the World - Everest's Hidden Eastern Valley
In creating the Qomolangma (Mt Everest) National Nature Preserve (QNNP) we entered the magical Gama Valley.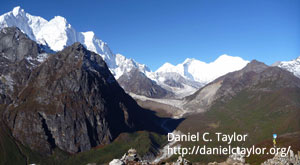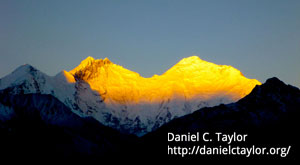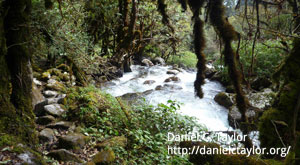 This valley is hidden, locked off from the rest of the Himalaya. A few passes allow entry--but even they are very high (17,000 feet). The Gama Valley really is hidden.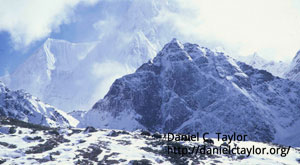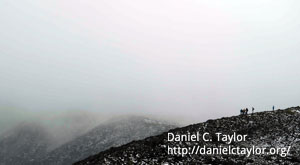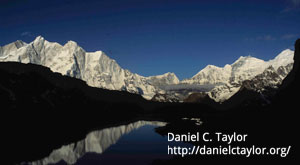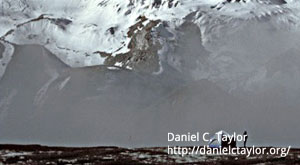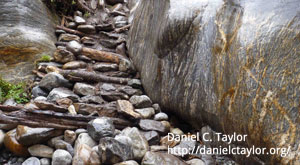 Once inside the valley, towering above and around are the highest mountains in the world: Everest, Lhotse (world's 4th highest), Makalu (5th highest), and the splendid Chomolonzo.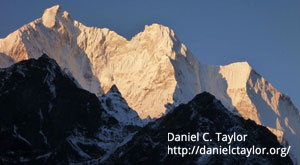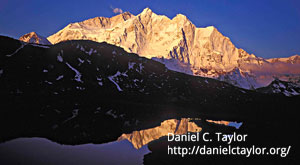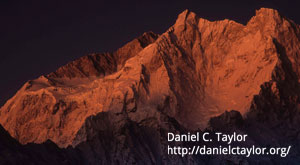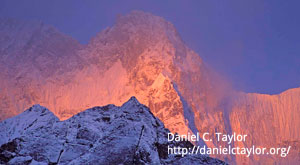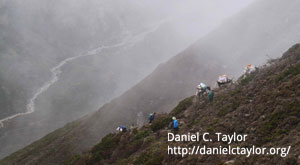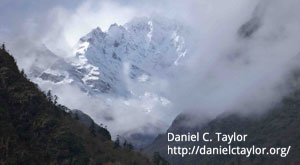 The valley floor extends down to 8,000 feet—this means there is a 21,000 foot elevation difference between the summits at the top of the valley and the valley's floor where the Gama River enters the Arun River, with its waters then ultimately flowing into the Ganges.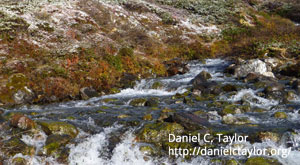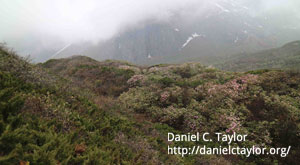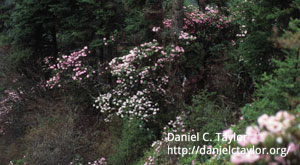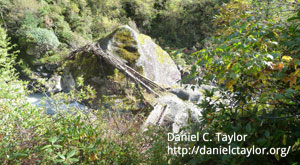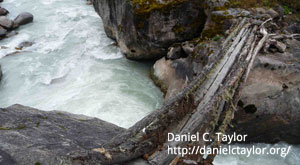 So in that lower wet valley there is fantastic biological diversity with trees six feet in diameter and meadows of flowers.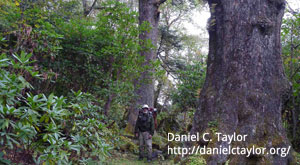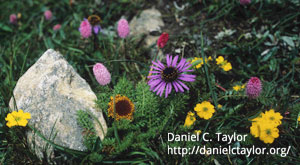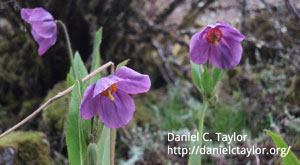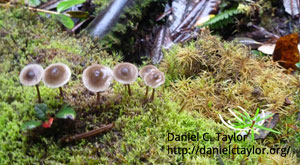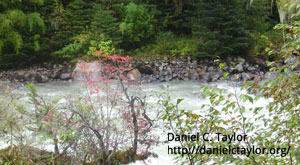 When the 1921 British Reconnaissance Expedition (which was searching for Mt Everest) discovered this valley, they called it "The Most Beautiful Valley in the World."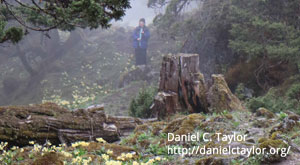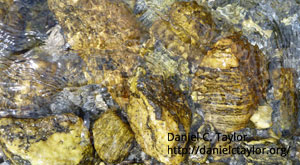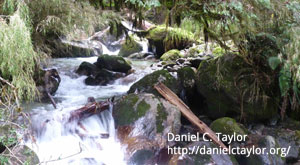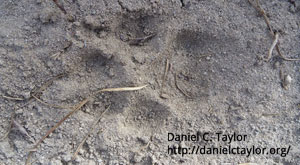 Videos