My life stretches now approaching three-quarters of century. But its roots defined how that growth would go. Birth was the day the United Nations was born: June 26, 1945. That day 50 nations signed the United Nations Charter in San Francisco to work together for these ends—I've noted across the years how they also parallel my life purposes:
Practice tolerance and live together in peace with one another as good neighbours, and
Unite our strength to maintain international peace and security, and
Ensure, by the acceptance of principles and the institution of methods, that armed force shall not be used, save in the common interest, and
Employ international machinery for the promotion of the economic and social advancement of all peoples, and
To these, for me, I add Stewarding Life and Earth.
For days after my birth, on July 16, 1945, the first test occurred of nuclear weapons—exploding Earth itself—the moment oft-labeled as the start of The Anthropocene, when humans accelerated changing the planet. From mid-century onward, climate change quickened with use of fossil fuels. Other disrupting dynamics grew with resource extraction, species decline, and fundamentalisms that ethically justify human supremacies.
So, 1945 was a pivot year of today's one-world age, disrupting land, air, and water—allegedly all for the betterment of humans. Human life did get better for the four U.N. objectives, each of which is people focused.
My life watched, though, as Nature which previously did not pursue its meta-purpose of balancing all of Life now become driven by one species. Earth entered a new epoch. Now every species first task is reacting to human conceit. As I have watched this, and had understanding opened, I added Stewarding of Life and Earth as an imperative. (Discovering the Yeti, an alternative for me was lecture fees to talk about wild men.)
In this larger world transformation, I am the child of hope. At age 22 months I arrived in India, where one-fifth of humanity was rising in hopes colonialism was soon to end. A year-and-a-half later that plunged into intra-sectarian killing (slaughter paralleling that also in the sectarian Holocaust a few years before).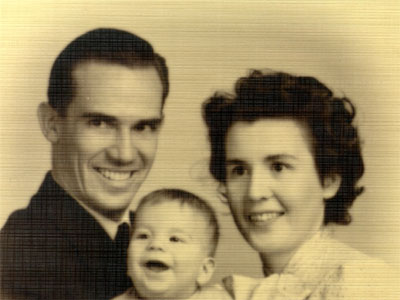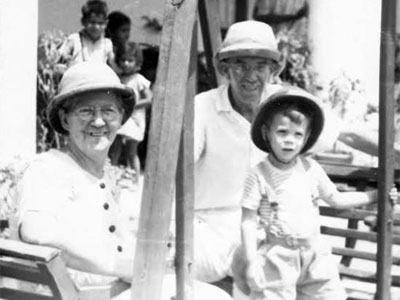 Across generations my family's purpose has been reaching out to create unifying beliefs and actions.
Mother's side. They were schoolteachers of practical subjects in industrial towns across central Pennsylvania (for example, Denora, which had the worst air pollution in the USA's history). Mother Daniel's taught Home Economics and Daddy Daniels taught shop and manual arts. Then, as school teachers did not get salary in the summer, they supported themselves from crafts and a large garden on a small Appalachian farm.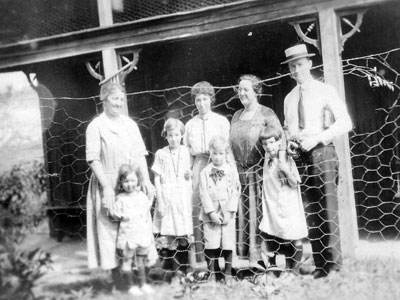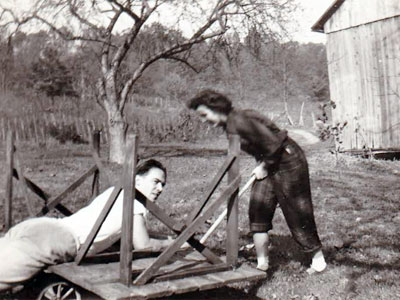 Dad's side. Grandma and Grandpa met in medical school in Kansas. Grandpa grew up farming the prairie. Grandma was the daughter of German immigrants, with rising aspirations. Once married, they went off to practice medicine in villages nestled by the jungle in India, moving by ox-cart each week to a new village to offer clinical services and learning.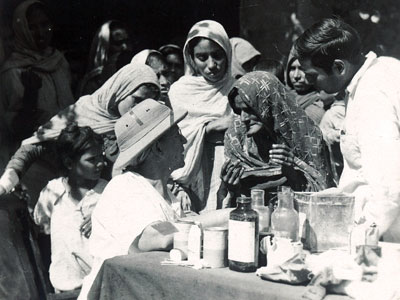 MY CHILDHOOD
When our family went to India in 1947 Dad was in charge of a mission hospital. Then after his experiences on the first foreign expedition to crisscross Nepal in 1949, he realized health services, while helping individuals, missed fundamentally changing people's health status. So, Dad changed to public health, setting up the first Department of Preventive Medicine outside Europe and North America, then joining the Harvard School of Public faculty, and then founding the Department of International Health at Johns Hopkins School of Public Health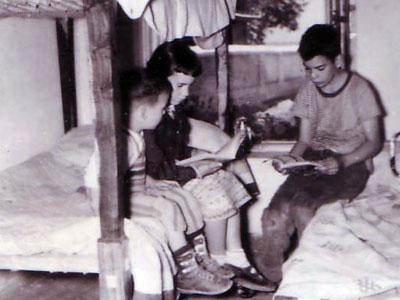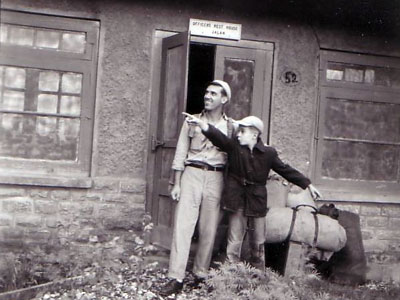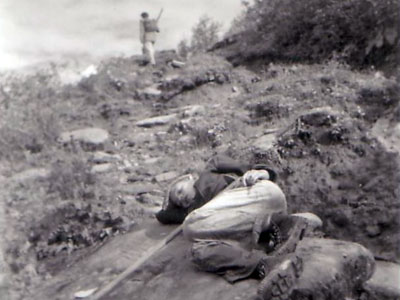 MY FORMAL EDUCATION
| | | |
| --- | --- | --- |
| Harvard University | 1969-1972 | Ed .D. Development Planning |
| Harvard University | 1968-1969 | Ed. M. Educational Planning |
| Yale University | 1974 & 1978 | Independent Study in Religion and Wildlife Biology |
| Johns Hopkins Univ. | 1964-1967 | B.A. Russian Literature |
| Colby College | Summers '63 & '64 | Russian Literature & Language |
MY EMPLOYMENT HISTORY
Future Generations University, President (2017 – )
Future Generations Graduate School of Applied Social Change, President (2003-2010 & 2014-2017)
University of the World, Founder, President (2011 – 2014)
Future Generations University, Endowed Professor, Equity & Empowerment (2009- present)
Future Generations Inc., Founder 1992; President; (1992-2010)
Johns Hopkins University School of Public Health, Senior Associate, Department Population & Family Health, (1992 – 2009).
Woodlands Mountain Institute, Founder (1972);
Director, West Virginia Scholars Academy; Director, Center for Rural Development (1979-1984);
Director, Heart of Himalayas Conservation Programme (1984-1989); President (1985-1992)
Davis & Elkins College, Lecturer in Integrated Studies, part time (1973-1981).
United States State Department, Agency for International Development, Advisor to Government of Nepal, Family Planning & Maternal Child Health Project, (1969-1971).
Harvard University, Teaching Fellow, Population Education (1967-1968).
Arctic Institute of North America, Deputy Director High Altitude Physiology Project, Yukon Territory, Canada (1967).